CONCERTO
In addition, this season, we have released a new ceramic shape design called Concerto. We wanted this new shape to be a combination of Curve Line and Symmetry. It made us feel like Concerto, an instrumental composition that comprises the typical three-movement that are coordinated like Relevance by alternating, competing, and blending.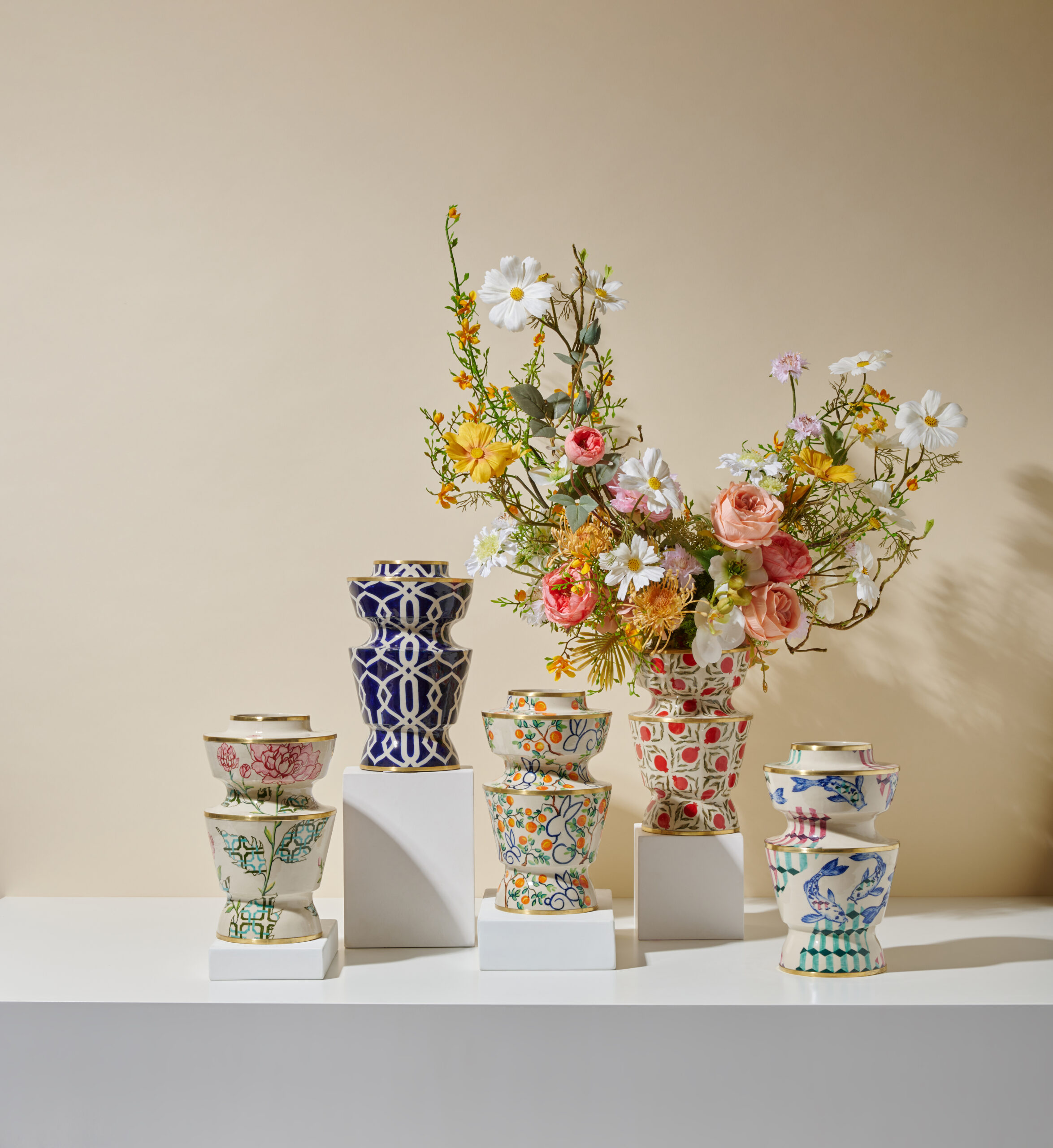 YEAR OF RABBIT
Let's !
This year in Asia, we consider the year of the rabbit zodiac. The rabbit also signifies growth, abundance, wealth, fertility, and rebirth, So we bring a flower pattern that represents the growth of flowers to draw on the rabbit doll.
As for the collection of this rabbit collection, there are concerto , cylinder candles and rabbit dolls.
THE RYTHM OF MODERN SCULPTURE
What's new in Decorative Art Product
For this season we have made the new ceramic sculpture :        Jaguar Tiger the symbol of Elegance and Luxury. And the pattern of the tiger inspire form the Bauhaus by using the color such as Red, Yellow Blueand Black . And merging with one of our signature "The Line pattern" to make our Jaguar look modern and sophisticated . For this Collection we also provide the Tuay candle and Concerto to make the look more complete.
NEW COLOR : THE RED SILK COLOR
The new color !!
This season coming with the new color "the red silk color". So we design the new collection "Spring Red Silk Pomegranate Collection" in this collection which consists of the Pomegranate Valley in Concerto shape and the Pomegranate Buch in Hourglass shape.